Pride Mobility Premier
Warranty Repair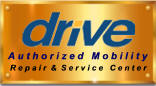 Supplier and Distributer of SLA Batteries



Authorized Pride & Jazzy Mobility Dealer



Providers of Vive Scooters & Health Aids





Proud Suppliers of Stander
Home care Safety and Mobility products





Authorized Golden Mobility Dealer




Authorized Drive Mobility Dealer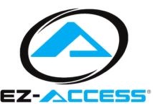 Authorized Providers of
vehicle lifts, ramps and accessories


Authorized Providers of
Vehicle Lifts and Ramps


Authorized Providers of Enhanced Mobility Products and Repairs

Las Vegas Mobility Scooters and Lifts News

Read our previous News Pages
Las Vegas Scooters & Lifts News Page 2020
COVID-19

Public Information Notice

Regarding the 30 Day Closures of Non-essential Business due to COVID19 (Corona Virus) Updated 3/20/2020


Las Vegas Scooters and Lifts are remaining open to service our customers. As a supplier of DME and disabled equipment - which includes service, repair, parts and essential battery replacements - we will be available to assist you in any way we can.

We are requesting that you make an appointment before
visiting our store.
Please Call us on 702 265 2441 Monday - Friday 9am - 5pm and Saturday 9am - 2pm
to schedule an appointment.

We have already taken many steps over the past weeks with our business to reduce any risk of infection, using the CDC recommendations to keep us and our valued customers safe.
As added precaution we have wiped down and sanitized all of our equipment in-store. We ask that anyone coming into our showroom please refrain from sitting on or touching any equipment to help stop the spread of this Virus.

We are offering extended house calls for emergency support for as many people as we can. For our safety (and yours) when we arrange a house call we ask that you wipe down and disinfect as best as you can any equipment that you want us to service during any house visits. In store pick up of and replacement of batteries and other essential equipment is also available as well as repairs and parts.

Please be aware we have to consider recommendations given out with regards to social distancing and have to limit the amount of people we can allow in our store at one time.

DUE TO THE NATURE OF OUR PRODUCTS AND THE AT-RISK AGE GROUP THEY ARE INTENDED FOR, DO NOT COME TO OUR STORE IF YOU SHOW ANY SIGNS OF ILLNESS RELATED TO THE RECENT VIRUS OUTBREAK. PLEASE CALL US FOR FURTHER ASSISTANCE ON 702-265-2441

MedTrade 2020

Since 2013 we have been going to the Las Vegas MedTrade and have enjoyed meeting our present and future suppliers of DME and other medical equipment for our store and customers. Though it was one of the smaller turn outs this year we still managed to get some good alternatives and ideas for products.

Pride's New iRide travel folding scooter estimated release date of May 2020 Though not for everyone the iRide give another light weight portable travel scooter for those who like to travel but suffer with walking any kind of distance. The iRide, weighing in at 45 lbs, featuring 260 lbs weight capacity multiple color options light weight Lithium battery all with the build quality from Pride Mobility.

Also from Golden Technologies is the soon to be released BuzzAround Carry On transportable fold up scooter and Lightrider HD


Along with all the new innovations at this years MedTrade we signed up with Vive health to try out some of their products from Scooters, Rollators and extensive range of everyday health aids. Now in-store for demo

Unfortunately 2021 sees MedTrade move location from Las Vegas to Phoenix AZ so we are unsure at this moment to whether we will be attending next years expo.

What's in store?
New for 2020 Pride Mobility's new ZT10 now displayed on our store floor.

After a seeing several new developments from pride mobility to the scooter line up a year ago at the manufactures MedTrade expo here in Las Vegas, We placed our order and now we have one of these fantastic scooters on our showroom floor for our customers to see in real life. Unlike just seeing pictures from online stores there is nothing better that being able to see, touch and ride the actual product.


Candy Apple Red Pearl White Ocean Blue (matte)

The NEW ZT10, the bigger brother of the already successful JazzyZT, or now renamed JazzyZT8, the ZT10 four wheel mid-scooter mixes the size of the already successful victory 10 series scooters with the features of the ZT8. Featuring the same iTurn technology featured in the ZT8 the ZT10 gives the rider a larger, faster scooter with three wheel turning radius with four wheel stability.

Other features as standard are:
• Full LED Lighting Package with illuminated Pride Logo
• Three Speed Settings up to 7 mph
• CTS suspension
• Built-in Cup Holder
• USB Charge Port
• Auto Dimming Power Gauge



Stop by and take a look at this fantastic new product from pride mobility
MSRP $3,699.00

What's in store for 2019
What's New for 2020?.
Las Vegas Scooters & Lifts had a fantastic 2019 and we are looking forward to what 2020 has in store for us. 2019 saw the introduction of several new scooter products from Pride Mobility such as the reintroduction of an old classic supper duty outdoor scooter the Wrangler. The all NEW Victory 10LX Sport, ZT10 and the redesigned tiller for the Go-Go Elite Traveller.

Already for 2020 the JazzyZT now renamed the Jazzy ZT8 has an increased weight capacity from 300 lbs to 325 lbs and Pride mobility listened to their customers and have removed the under-seat storage as standard due to difficulty with weight and difficulty some customers have with removing the seat from the scooter.

MedTrade 2020

We are again looking forward to the 2020 MedTrade expo here in Las Vegas to see what new products are out there and what improvements the manufactures are planning for future years.

March 3rd - 5th, 2020, at the Mandalay Bay Convention Center in Las Vegas.


Replacement SLA Batteries from $24.99
Call or buy online today