Pride Mobility Premier
Warranty Repair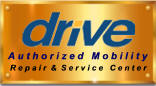 Supplier and Distributer of SLA Batteries



Authorized Pride & Jazzy Mobility Dealer



Providers of Vive Scooters & Health Aids





Proud Suppliers of Stander
Home care Safety and Mobility products





Authorized Golden Mobility Dealer




Authorized Drive Mobility Dealer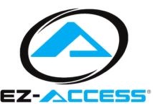 Authorized Providers of
vehicle lifts, ramps and accessories


Authorized Providers of
Vehicle Lifts and Ramps


Authorized Providers of Enhanced Mobility Products and Repairs


Contact Las Vegas Mobility Scooters and Lifts

Got a question for us?
Help and advice is just a click or a call away.
You can contact Ian and Jenny at Las Vegas Scooters and Lifts several ways:
email us at:
sales@lasvegasscootersandlifts.com

You can call us: 702 265 2441
Please Note:
Medicare and Insurance Purchases
We don't not accept payment from; Medicare, VA, or Insurance claim DME equipment.
We can not provide any information for Medicare or VA related equipment enquires. If you have private insurance which covers DME (Durable Medical Equipment) Purchase of the equipment must be made prior to submitting a claim to you insurance for re-imbursement, we can not do this process for you.
Write or visit us at:
Las Vegas Scooters & Lifts
3340 Pepper Lane
Unit 108
Las Vegas, NV 89120

Store Hours

Monday - Friday 9am 5pm
Saturday - 9am - 2pm
Sunday - Closed or By Appointment only*




*For Scooter Sales only.

Do you have a review or wish to leave a comment?
Feel Free to leave us a Yelp Review

Our latest Review..

The best place in Vegas for expert mobility equipment, Ian is incredible.

December 7th 2017

There are still Angels in the world!
I wanted to take the time to write a review of this fine company! We were meeting in Vegas to see our Mom before Christmas as she loves to visiting there! Always things to do for everyone. She always brings here personal scooter when she travels as she is disabled. Upon arriving, we noticed her scooter was damaged on the airplane and rendering her unable to move anywhere. Las Vegas Scooters and Lifts went above and beyond to accommodate us. They dropped off a rental scooter for my mother to use and took her broken one back to the shop to repair it! They were so professional and caring! I just want to thank them again for making our time there memorable, it could have been a complete disaster if we had to travel back to the airport broken with a broken scooter!

This is an A+ company, donít hesitate to use them!

Laurie M

Vicki G.
Albuquerque, NM
4/4/2017
Was on vacation in Las Vegas when my handicapped friends scooter died. It wouldn't charge. We stopped in and met Ian, he let us leave the scooter with him to check it out. He was extremely friendly and helpful. In the hour we left
it with him, he checking the charging system and cords for us. He pointed out that the improper batteries were currently in the scooter. He quoted us prices on the proper batteries that is way less than what she paid for the incorrect ones 2 years ago. He didn't charge us for any diagnostic fees, we are so impressed. We both highly recommend this business for all your Mobility Scooter needs.
Upfront and honest.
See some of our work and read Our Reviews...
Google
Leave us a Google Review here (Requires a Google Account)

Visit Our Google + Page to see what we're up to


Replacement SLA Batteries from $24.99
Call or buy online today