Pride Mobility Premier
Warranty Repair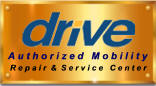 Supplier and Distributer of SLA Batteries



Authorized Pride & Jazzy Mobility Dealer



Providers of Vive Scooters & Health Aids





Proud Suppliers of Stander
Home care Safety and Mobility products





Authorized Golden Mobility Dealer

Authorized Drive Mobility Dealer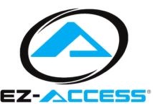 Authorized Providers of
vehicle lifts, ramps and accessories


Authorized Providers of
Vehicle Lifts and Ramps


Authorized Providers of Enhanced Mobility Products and Repairs


About Las Vegas Mobility Scooters and Lifts


About Us..
We know and understand that the ease of mobility is paramount to both the user and the caregiver and mobility scooters and power chairs give back the freedom to the user. After 10 years of assisting our own parents with mobility issues we also know it can sometimes be a burden to family members. A vehicle lift is one solution to think about.
What Makes Us Different?

We Listen!
We have worked in the retail industry for over 30 years and with mobility products for over 12 years. We have been in a previous partnership with a mobility scooter dealer for a year and half and have seen it all! We want to be there for you and not just make sale or hit figures and targets.


Proprietors:
Ian & Jenny Evans at the Medtrade show Mandalay Bay 2015


We want to give you the right advice about your needs and any equipment you have. Please ask us first before making any purchases, our knowledge and advice is FREE.

Read some of our Reviews from people we have met and helped.


Going beyond the call of duty!!

We don't just stand behind our products and services, we stand behind and support our customers. We are available to contact and advise at any time of the day or week.

"We Pride ourselves in our products, work and service and want our customers to come back to us because we are fair and honest; we don't have an "as is" or "no recourse" policy like some outlets and all our work and new parts are guaranteed" - Ian Evans, Proprietor

We carry out minor and major service and repair for all types of mobility scooters and power chairs. We also have a few essential parts in stock for emergencies like...
Chargers
Snapped key replacement & removal
Batteries
Stranded with no power*
Call us today for any advice or questions you might have or come along to our new store - or visit our on-line store to order your parts and accessories delivered to your door.
Please note:
Most repairs can not be carried out in home and may be required to be brought to our repair center. Before calling us please have the make model and if possible the serial number of your unit so we can better assist you. For parts delivery please call us to order for pick-up/delivery or order via our online store.
Click here to read some free helpful basic advice that could help with your scooter.
See what's new with Las Vegas Scooters & Lifts read our NEWS page


Replacement SLA Batteries from $24.99
Call or buy online today

When you buy a Brand New product from us your getting exactly that!
Brand New out of the Box and not an ex-demo or display model that has been sat on
the shop floor for months.

Check your getting the latest model with all the new features, options and upgrades such as..
NEW Tiller charging port
Logo design stitched on the seat
Under Seat Storage Option