Pride Mobility Premier
Warranty Repair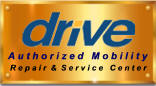 Supplier and Distributer of SLA Batteries



Authorized Pride & Jazzy Mobility Dealer



Providers of Vive Scooters & Health Aids





Proud Suppliers of Stander
Home care Safety and Mobility products





Authorized Golden Mobility Dealer




Authorized Drive Mobility Dealer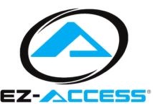 Authorized Providers of
vehicle lifts, ramps and accessories


Authorized Providers of
Vehicle Lifts and Ramps


Authorized Providers of Enhanced Mobility Products and Repairs

Las Vegas Mobility Scooters and Lifts News
Las Vegas Scooters & Lifts News Page 2019
Holiday Season
Christmas treat for your loved one? give them the gift of mobility.
Beat the manufacture's price increases before January 1st 2020 and buy your new scooter, power wheelchair or lift recliner.

We will match any online priced Pride Mobility or Golden Technologies Scooter, Power wheelchair or lift recliner.*
We don't have your favorite Pride Mobility or Jazzy product on our shop floor?
Most pride product are available for next day pick up or FREE white glove delivery service worth over $200 in the Las Vegas area**

Piece of mind for your purchase
You don't have to worry about having to box up and ship your online purchase back due to it not being right, too small or just uncomfortable. Returning online purchase at your expense is costly and time consuming!
We will give you the right advice and put you or your loved one in the right product the first time.

Buy your Pride or Golden Scooter this holiday season and get our two year FREE labor warranty with your purchase¹
Buy any Jazzy or Golden power wheelchair and get 1 year FREE labor warranty¹ with your purchase.

FREE installation on all Pride and Harmar vehicle lifts¹


*Cash purchase only. Does not include any online price below the manufactures MAP pricing policy. Does not include Nevada state sales TAX. Offer only for standard equipment priced products only. Does not include special equipment or up-charged order products. **Scooter and power wheelchairs only. Orders must be purchased before 12.00 noon Monday to Thursday only for next day local delivery. Only available in the Las Vegas valley area. Free delivery is restricted to a 15 mile radius of our store location. Not available on Sundays. All items are subject to availability. Not available in conjunction with any other offers.
¹Free Labor warranty and lift installation only available in the Las Vegas valley area only. Return to store only. Not available for in home visits. Call out and pick up service fees may be applicable.
Going up!
2020 Manufactures Price Increases..
January 1st 2020 will see the return of the manufactures price increases for mobility scooters, power wheelchairs and power lift recliners for retail store providers and online drop ship call center sales.

Since 2015 there have been no price increases but due to higher manufacturing costs, research and development the manufactures have announced they will be increasing their prices to offset these costs. Get in before the increase!




TAX TAX TAX
Nevada State Sales TAX Increase
As of January 1st 2020 Nevada state sales TAX will be increasing from 8.25% to 8.375%. Take advantage of the little bit of saving while you can before Mr TAX man gets more of your hard earned.

Go-Go Elite Face Lift
New for 2019 is the new look tiller design for the Go-Go Elite Traveller from Pride Mobility. The new elongated D-Shaped handle bar give multiple hand positions as well as hand protection. With this new design you now operate the throttle using your figures rather than the original design where you had to use your thumbs.

The top console has stayed the same with all the usual features like speed dial, horn button, battery gauge, key and charge port in the same location.

Visit us today and take the new 2019 Elite Traveller for a test drive

Four Wheel 2019 Go-Go Elite Traveller shown
$1019.00


Also look out for the ambient volt meter gauges that auto dim for night time driving. Select models only

What's in store for 2019
What's New for 2019?.
Las Vegas Scooters & Lifts had a fantastic 2018 and we are looking forward to what 2019 has in store for us. 2018 saw the introduction of several new scooter products from Pride Mobility such as the Revo 2.0 Victory 9 and 10 2.0 and the Jazzy ZT which was a big hit for us last year.

With our new store which gives us plenty of room for display's and expansion we are always looking for new products not just scooters and power wheelchairs but other innovative home help devices.

Also we signed up as New sales repair and parts dealers for:
E-Mobility - EWheels - Harmar and soon to be Mertis

MedTrade 2019

We are again looking forward to the 2019 MedTrade expo here in Las Vegas to see what new products are out there and what improvements the manufactures are planning for future years.

April 16-18, 2019, at the Mandalay Bay Convention Center in Las Vegas.

New for 2019 one of our Lift and ramp suppliers PVI have just introduced their first large easy move ramp. The all new Wheel-About-Ramp gives you the robust design high weight capacity and the great feature of not having to carry the ramp with its all new wheel-about feature.

•Closure Strap Locks Ramp Panels Together
•Easy-To-Handle & Set Up
•Durable Welded Construction
•Full Platform Provides Excellent Stability
•Anti-Slip, High Traction Surface
•Accommodates Wheelchairs and Scooters with
Various Wheel Configurations
•Stores Upright in Garage
•Safety DVD And Steel Security Pins Included A


PVI Wheel-About-Ramp
Available for order from Las Vegas Scooters & Lifts

| Item Number | Length | Width | Folded Size | Weight | Capacity* |
| --- | --- | --- | --- | --- | --- |
| WAB1030 | 10' | 30" | 66 1/4" x 36 3/4" x 16" | 84 lbs. | 600 lbs. |
| WAB1230 | 12' | 30" | 78 1/4" x 36 3/4" x 16" | 98 lbs. | 600 lbs. |
| WABU1030 | 10' | 30" | 63 1/4" x 36 3/4" x 16" | 83 lbs. | 600 lbs. |
| WABU1230 | 12' | 30" | 75 1/4" x 36 3/4" x 16" | 97 lbs. | 600 lbs. |

* Maximum Ramp Capacity: 300 lbs. Single axle - 600 lbs. Two axles.

.


Replacement SLA Batteries from $24.99
Call or buy online today