Pride Mobility Premier
Warranty Repair
& WSR Technicians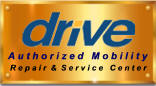 Supplier and Distributer of SLA Batteries



Authorized Pride & Jazzy Mobility Dealer





Proud Suppliers of Stander
Home care Safety and Mobility products





Authorized Golden Mobility Dealer

Authorized Drive Mobility Dealer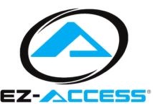 Authorized Providers of
vehicle lifts, ramps and accessories


Authorized Providers of
Vehicle Lifts and Ramps


Authorized Providers of Enhanced Mobility Products and Repairs


Consignment With Las Vegas Mobility Scooters and Lifts


Las Vegas Mobility Scooters and lifts has already got a successful consignment history with our online resale business which includes mobility scooters and vehicle power lifts. We are always looking to increase our exposure with as many advertising and resale avenues as possible.

At present we mainly sell online via eBay, Craigslist, Offerup, Letgo, Facebook and our own website. Also being centrally located we are always available both inside and outside of normal working hours.

Why Consign?
We have many years of experience with using, repairing advising and selling mobility scooters and have many contacts and recourses available to us.

Sometimes you may not be available to show the item to a prospective buyer with work or other commitments, or you might not feel comfortable with strangers showing up at your home, that's where we make the difference, we are available all the time to answer calls, questions and viewings.

What do we do?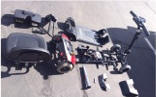 We don't just stand behind our products we understand about scooters and lifts. With the great backing of Pride Mobility we make sure your product is 100% safe and working ready to be past on to a new owner and not just a spit polish! We will strip apart and service the item making sure its in great safe working order*. Then we detail and make it look its best ready for advertizing for sale.
| | | |
| --- | --- | --- |
| | Click picture to enlarge | |
| 2013 Go-Go Ultra X repaired stripped cleaned and ready for reassembly | | 2013 Go-Go Ultra X cleaned and ready for sale. Sold in less than seven days |
Give us a call today 702 578 9892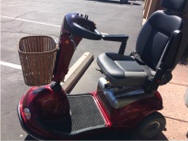 Sold on consignment for Mr. L Schmidt
*If any item requires repair or replacement an estimate of parts and labor will be presented to the consigner before any item is put out for sale. Our diagnostic and item checking service is free. You are not under any obligation to repair or consign. Once agreed and the item meets our safety standards is the item placed under consignment. With mobility scooters we recommend you replace the batteries if they show signs of losing significant charge or scooter range. Please ask about our consignment agreement for more information.
"We Pride ourselves in our work and service and want our customers to come back to us because we are fair and honest, we don't have a "as is" policy like some outlets and all our work and new parts are guaranteed for a year"

23 Oct 2015
Ian & Jenny Evans Proprietors


Replacement SLA Batteries from $24.99
Call or buy online today